Matthew Chapman, president
An Ontario native, Matthew fell in love with Montréal in 2008 and hasn't looked back since. His experience in the fields of fine arts, education and international business have shaped his understanding of the challenges and opportunities our society and civilisation face. He looks forward to seeing Montréal join the Carbon Neutral Cities Alliance and begin a meaningful transition towards healthier, more efficient, and more sustainable future.
Joseph El-Khoury, vice-president
Co-founder of the social enterprise "Jardins sans frontières", Joseph (Joey) has participated in several community-led permaculture projects in Montreal and internationally. These experiences then led him to lecture courses on Corporate Social Responsibility, Sustainability, and Social Innovation at HEC Montréal. Currently undertaking a PhD in "Applied Human Sciences" at the Université de Montréal, his research project looks at the vital role that civil society plays in the transition to carbon-neutral cities.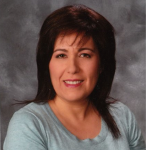 Amal Melki, secretary
Amal Melki earned a baccalaureate in town planning and a master in environmental health and occupational of the University of Montreal.  She understood that a change is obvious to all levels: local, national and international, because the regulations which are in place are not any more adapted to current climatic reality. She worked as a volunteer in different organisms such as: Equiterre, Heritage Montreal, Council of the lasting building, Montreal Climate Coalition, to give them a hand for the ecological and energy transition which s putting on in place. Amal is very impressed to be part of the transition to better climate change adaptation for a more reassuring future.
Jean-François Boisvert, treasurer
Information technology specialist, author and environmental activist, Jean-François has worked for many years with the Réseau québécois pour la simplicité volontaire and, more recently, with Montreal Climate Action. Founder of "Coalition Objectif 22", he believes in the importance of fighting for a healthier world, a fairer society and a more sustainable economy.
Martine Douce-Ferrari
Shaen Johnston
60's environmental activist in SVP (Société pour vaincre la pollution) and STOP (Society to Overcome Pollution), Shaen has a B.Sc in Ecology at McGill. High school Dip. Ed for Science Language Arts. Principally elementary teacher promoting curiosity, love of nature and environmental citizenship, she promoted hands on project based science with Science Fairs, integrated science (out of Alabama), River Watch: Pan-North American (children monitoring physical, chemical, biological water health indicators) and LSF (Learning for a Sustainable Future) with annual peer to peer forum and with the School front lawn science classroom program.
In Pointe-St-Charles, she learned collective community values (mobilization activities for health, economic, environmental and social justice) on Board of Directors Community Clinic, with Eco-quartier. Instrumental in 2012 Public Consultation for Urban Agriculture, Shaen wrote briefs against specific urban development nad brought three public consulations to Pointe-St-Charles for reducing fossil fuel consumption.
Luc Parent
Emmanuelle Tavernier