2018 Board of directors
---
Matthew Chapman, president
An Ontario native, Matthew Chapman fell in love with Montréal in 2008 and hasn't looked back since. His experience in the fields of fine arts, education and international business have shaped his understanding of the challenges and opportunities our society and civilisation face. He looks forward to seeing Montréal join the Carbon Neutral Cities Alliance and begin a meaningful transition towards healthier, more efficient, and more sustainable future.
Emmanuelle Tavernier, vice-president
Emmanuelle Tavernier holds a Master's degree in Finance and seven years of experience in portfolio management, Public Market. She has always been affected by the environment, but it was in 2015 that she resumed her studies in Carbon Audit and Carbon Finance, then joined the COP 21 in Paris. She has been involved in research topics on climate finance risks, including the carbon bubble. Today, Emmanuelle helps small entreprises to find innovative solutions to reduce their GHG emissions, by setting up mechanisms of the circular economy. Convinced that respect for the environment is an emergency that requires the deployment of human and financial synergies, Emmanuelle invests in the Coalition Climat Montréal so that Montreal becomes carbon neutral and an example for many cities in this world.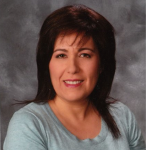 Amal Melki,treasurer
Amal Melki earned a baccalaureate in town planning and a master in environmental health and occupational of the University of Montreal.  She understood that a change is obvious to all levels: local, national and international, because the regulations which are in place are not any more adapted to current climatic reality. She worked as a volunteer in different organisms such as: Equiterre, Heritage Montreal, Council of the lasting building, Montreal Climate Coalition, to give them a hand for the ecological and energy transition which s putting on in place. Amal is very impressed to be part of the transition to better climate change adaptation for a more reassuring future.
Jean-François Boisvert, secretary

Information technology specialist, author and environmental activist, Jean-François Boisvert has worked for many years with the Réseau québécois pour la simplicité volontaire and, more recently, with Montreal Climate Action. Founder of "Coalition Objectif 22", he believes in the importance of fighting for a healthier world, a fairer society and a more sustainable economy.
Mathieu Corriveau
Monika Firl
Monika Firl holds a Masters Degree in Journalism and a BA in International Relations and German. For more than 25 years, she worked closely with organic small farmer organizations: from 1991 to 2000 in Central America and Mexico, facilitating farmer-to-farmer apprenticeship, and since moving to Montreal in 2000 as a Director of Producer Relations and now Director of Sustainability for CoopCoffees, where she leads the Carbon, Climate and Coffee initiative. This cumulative work has fueled his keen interest in living soils and the symbiotic role of healthy soils, carbon sequestration and the fight against climate change. Monika is a champion of nature-based integrated solutions and believes strongly in the power of informed and engaged grassroots movements to achieve clean energy transitions and a green and responsible way of life – two steps needed for the future. of the planet.
Cym Gomery
Cym Gomery is a strong advocate for animal rights and the environment. She is a vegan and she also advocates for social justice. She is active, among other things, with Montreal groups such as Leap, 350.org, the Green Coalition and the New Democracy Movement. She is webmaster for the Canadian Unitarian Group for Social Justice (CUSJ). She joined the Coalition Climat Montréal hoping to contribute to the joint effort to make Montreal a carbon neutral city.
Luc Parent
Luc Parent studied at the University of Sherbrooke in the field of physical activity science, followed by a training in bio-dynamic agriculture at Emerson College in England. He then lived in ecovillage in Europe (Denmark, Norway and Germany). Back in Canada in 2004, he has been involved socially since then, including serving on several boards, including that of the Coalition Climat Montréal.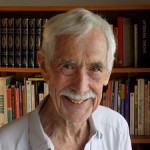 Derek Paul
Retired physicist, Derek Paul is also the author of numerous books on various subjects. Holder of a Bachelor's degree from Cambrige University, England, and a Ph.D. from Queens University, he taught and pursued research in atomic physics for a decade at the Royal Military College of Canada. He was a professor at the University of Toronto from 1964 to 1995. In 1976, he became a participant in the Pugwash Conferences on Science and World Affairs, whose focus was on peace. The Soviet invasion of Afghanistan in December 1979 and the particular intensity of the tensions during the Cold War at that time had a significant impact on his personal activities. Among other things, he is co-founder of "Science for Peace" (1981 -) and makes several visits to the Soviet Union and another to East Germany, whose main goal is always to talk about peace. In 2005, he is the co-founder of the Global Issues Project whose committee organizes international roundtables on "critical" issues: the state of the global forest, energy and climate change, water sweet, food and the global population, a non-growing economy, "biochar" and outer peace. The urgency of bringing in a new economic system to enable us to tackle climate change motivated him to write the book A Leap to an Ecological Economy. He is a member of two physics societies as well as the International Society for Ecological Economics.