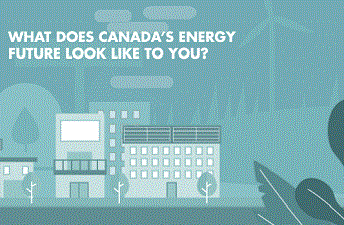 Aware that climate change is one of the biggest challenges of our generation, The Government of Canada is currently holding a broad consultation on our energy's future. All citizens are encouraged to share their ideas and suggestions in order to facilitate the essential transition towards sustainable energy. You can also organize a debate on this topic within your own community with the help of the kits that are supplied for this purpose.
The interventions will be judged and documented, then studied by a forum composed by more than five hundreds experts and contributors. Following the consultation, a report will combine the proposed suggestions in order to define Canada's future energy strategy.
For more information or to participate in the debate, visit Generation energy.