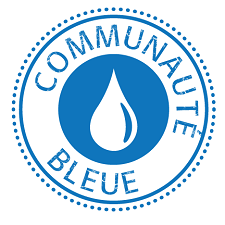 The objective of this project is for Montreal to become a Blue Community, with a community framework that recognizes water as a common good.
The Blue Communities project began with the Council of Canadians, and here in Quebec it is promoted by the NPO Eau Secours. There are three steps to becoming a blue community:
1. Recognize the human right to water and sanitation services.
2. Ban or phase out the sale of bottled water, first in municipal facilities and activities, and then throughout the city.
3. Promote government-funded, government-owned and operated wastewater treatment services.
The City of Montreal has already shown an interest in banning bottled water since 2016. The City banned plastic bags in 2018, and also banned bottled water in municipal facilities, but bottled water is still pervasive in the city. This project is important to formalize Montreal's status as a Blue Community (only Amqui is one at the moment) and to encourage our city council to completely ban single-use plastic objects such as water bottles.