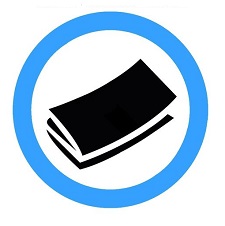 The Propre project aims to reduce pollution related to advertising bags.
In Montreal, 900,000 bags are distributed each week, or 46,800,000 bags a year; with an average of 550g per bag (plastic and paper combined), this represents 25 740 tonnes of waste to be recycled annually.
The purpose of this project is to amend the Regulation respecting the distribution of advertising material, so that it can not be deposited on private property only if the owner or occupant indicates, by means of a poster (image opposite), that he agrees to receive them.
It also proposes that "any bag or other type of packaging containing one or more advertising articles must be made of a material which is less harmful to the environment than plastic and which does not need to be separated from its contents by recipients before being placed in a recycling or composting bin".
For more information or to contribute, contact Charles Montpetit.