2020-2021 Board of Directors
---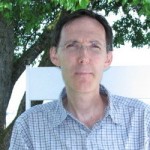 Jean-François Boisvert, president

Information technology specialist, author and environmental activist, Jean-François Boisvert has worked for many years with the Réseau québécois pour la simplicité volontaire and, more recently, with Montreal Climate Action. Co-founder of "Coalition climat Montréal", he believes in the importance of fighting for a healthier world, a fairer society and a more sustainable economy.
---
Lydia Zemke, vice-president
Lydia Zemke brings with her seven years of experience in international environmental policy-making at the United Nations Environment Programme (UNEP), focusing on biodiversity issues and nature-based solutions for climate change. In her capacity as board member, she seeks to push for the adoption of ambitious actions at the local level. She is driven by the aspiration for Montreal to become the first carbon neutral city in North America and an international role model for urban transitions. Lydia holds a Master's degree in Management and a Bachelors degree in Political Science and International Development. She is currently pursuing doctoral studies at the Department for Science, Technology, Engineering and Public Policy at University College London where she is examining innovative approaches for the transition to a low-carbon, green economy.
---
Charles Grenier, vice-president
Charles Grenier holds a bachelor's degree in public management and a master's degree in urban studies. He is currently in charge of development for the Groupe de ressource technique Atelier habitation Montréal, a social economy enterprise that develops housing projects in the form of cooperatives and housing NPOs.
Charles has also worked as a project manager for Imagine Lachine-Est, an organization that works to redevelop the Lachine-Est neighbourhood into a model and avant-garde eco-neighbourhood. He is also interested in social and sustainable housing, including eco-neighbourhoods, commercial planning, transportation, urban planning and sustainable urban development.
---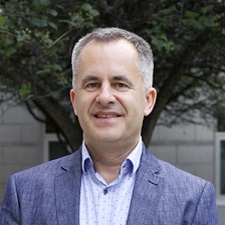 Mathieu Corriveau, secretary

Mathieu Corriveau has been a specialist in engineering and industrial research for over 25 years, which puts him in touch with the recent dynamics of technological advances in our world. He is also a committed citizen and activist for environmental causes with an interest in transformative models, including the concept of ecoherence. In addition, he promotes incremental and disruptive innovation models to radically transform society and its ways of doing things. He supports dialogue and collaboration approaches to engage all actors in society in the necessary socio-ecological transition to carbon neutrality. As part of his role on the board since 2018, Mathieu supports the coordination of the Montreal Climate Coalition's projects as well as Laval.
---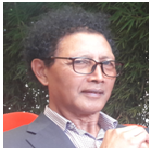 Bienvenu Rajaonson, treasurer
Bienvenu Rajaonson has over thirty years of professional experience in the private, public, NGO, Multilateral and Bilateral sectors respectively. Specifically, he served for five years as Executive Director of Conservation International in Madagascar. In addition, he spent more than ten years at the World Bank until his retirement as Senior Environmental Specialist and Project Officer. In Canada, he is a member respectively of the Association Québécoise des Évaluations d'Impact (AQEI), the Association des Résidents " Demain Sud-Ouest ", Administrator of L'Académie de tennis du Sud-Ouest de Montréal (ATSOM) and he developed the concept " Actions in favour of the planet (AFPLAN) ".
---
Amal Melki
Amal Melki earned a baccalaureate in town planning and a master in environmental health and occupational of the University of Montreal. She understood that a change is obvious to all levels: local, national and international, because the regulations which are in place are not any more adapted to current climatic reality. She worked as a volunteer in different organisms such as: Equiterre, Heritage Montreal, Council of the lasting building, Montreal Climate Coalition, to give them a hand for the ecological and energy transition which s putting on in place. Amal is very impressed to be part of the transition to better climate change adaptation for a more reassuring future.
---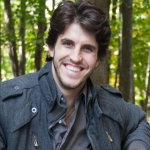 Matthew Chapman
An Ontario native, Matthew Chapman fell in love with Montréal's bike lanes in 2008. His experience in the fields of fine arts (BFA, York University), education (BEd, University of Ottawa) and commerce (MBA, HEC Montreal) have shaped his understanding of the challenges and opportunities our society and civilisation face. He is a member of the Coalition's board since its inception and works as the National Campaign Coordinator for The Climate Reality Project Canada since 2016. He looks forward to seeing Montréal adopt an ambitious, necessary and visionary target of carbon neutrality for its 400th anniversary.
---
Lou Collin
Lou Collin is studying in Montreal at Concordia University in Sociology and Human Environment. She is a member of Concordia Outdoors, a student association that organizes outdoor sports activities but is also involved in the fight against climate change. She is also linked to CSCJ (Concordia Students for Climate Justice) and Ecojustice. In her spare time, she also likes to try new sports, such as kickboxing and climbing.
---
Christopher McCray
Christopher McCray is a postdoctoral researcher at the Université du Québec à Montréal and Ouranos, where he uses climate models to study the effects of climate change on ice storms in Quebec. He completed his Ph.D. in Atmospheric and Oceanic Sciences at McGill University in 2020 and his Bachelor of Science in Atmospheric Sciences at Lyndon State College in Vermont in 2015. Outside of his research, Chris is particularly passionate about climate adaptation and mitigation policies at the municipal level as well as the role of scientists in policymaking.